College Bible Study │ Visitor Info
Students are a vital part of our All Souls family.

Our offices and worship location are situated in the center of campus in the University YMCA. Just north of the undergrad library, just west of the Quad, just south of the campus bookstore and Green street, our offices and worship space is an easy walk from places that will soon be familiar to incoming students.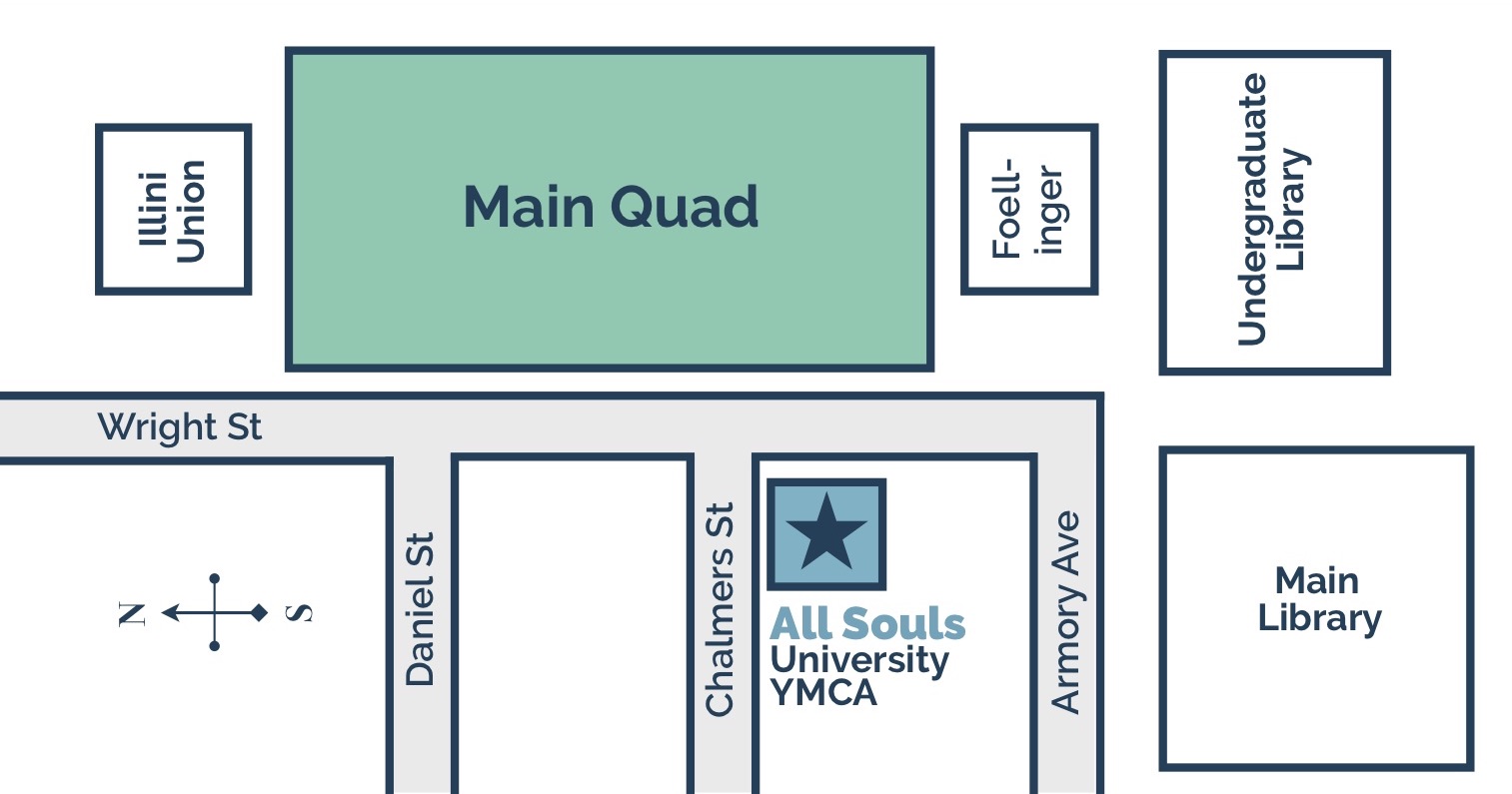 Students at All Souls have the opportunity to participate not only in Sunday morning services and Sunday School, but also in the broader life of our church family. We have weekly fellowship meals after our morning service, normally hosted by grad students, small group studies available each semester, and a college Bible study.

We would encourage all students coming to U of I and Parkland to join some local church. If you are considering membership at All Souls, or would just like to find out more about our church and what we believe, ask our pastor about our Inquirers/New Members class.

We would love to serve you during your time in Urbana-Champaign. If you have any questions, please feel free to contact us.