Luke Herche, pastor

Pastor Luke grew up in the suburbs of Baltimore MD. He got his BFA in Children's book illustration from the University of the Arts in Philadelphia. Although Luke had heard the Gospel during his childhood and assumed he was a Christian, it was during his first year of art school that Jesus used a campus study and an invitation to a local church to challenge Luke's complacency. During that time, Luke began to realize what the good news about Jesus' coming to earth, bearing our sin, dying and rising again, really meant for him.

After art school he earned his MDIV from Westminster Theological Seminary. During seminary Luke met and married Debra Joy. Debra has her BS from Drew University in biology and her MA in Immunology from the University of Pennsylvania. Luke and Debra were married December 28, 2002 and have four boys: Thomas Obadiah, Nathaniel John, Andrew Adam, and Jeremiah James. Also during seminary Luke taught Bible classes at an inner-city Christian high school. Since then he has worked at Starbucks, pastored a PCA church in North Dakota, and led a college ministry at an Evangelical Free Church.

Luke is so thankful for the patient grace of Jesus (he needs it every day!). He loves to see Jesus in all the Scriptures and wants to learn to live more fully in light of the cross in the details of his heart and life and help others to do the same. Luke spends most of his free time playing with Legos and Nerf guns or reading children's books (all with his four sons).
Joe Madden, music director and worship coordinator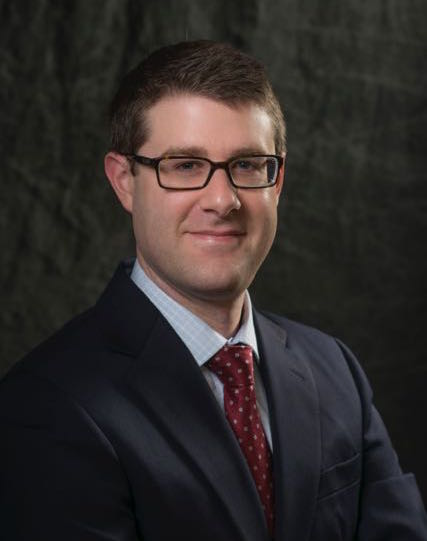 A native of St. Louis, Missouri, Joe Madden transferred to the University of Illinois at Urbana-Champaign to study violin performance. Receiving his Bachelor's degree in 2005, Joe continued his studies at the University of Illinois and completed a Master's degree in violin performance in May 2009.

Currently, Joe serves as the Executive Director of the Champaign-Urbana Symphony Orchestra. He also performs in orchestras in and around the Champaign-Urbana area, including the Heartland Festival Orchestra, Sinfonia da Camera, and the Prairie Ensemble in addition to teaching violin lessons.

His desire in ministry is to use his classical training to arrange, compose, and present church music that encompasses various styles, makes use of the talented performers in the congregation, and points the listener to God.
David Thies, church elder

David Thies is a "townie."

Born and raised in Urbana, David attended the U of I for both undergrad and law school. He married a Champaign native, Jodie, and together they have raised their four children. Today, David continues his 35 year practice of law as well as his involvement in the Champaign-Urbana community. In 1983, David began a lengthy involvement in the local men's class of Bible Study Fellowship, including serving as its Teaching Leader for 14 years.

David considers himself blessed to serve at All Souls and loves watching God at work in our congregation and community.