Invited In
Call to Worship+
Psalm 96
+Please stand as you are able.
Leader: Oh sing to the Lord a new song;
All: sing to the Lord, all the earth!
Sing to the Lord, bless his name;
tell of his salvation from day to day.
Declare his glory among the nations,
his marvelous works among all the peoples!
For great is the Lord, and greatly to be praised;
he is to be feared above all gods.
For all the gods of the peoples are worthless idols,
but the Lord made the heavens.
Splendor and majesty are before him;
strength and beauty are in his sanctuary.

Ascribe to the Lord, O families of the peoples,
ascribe to the Lord glory and strength!
Ascribe to the Lord the glory due his name;
bring an offering, and come into his courts!
Worship the Lord in the splendor of holiness;
tremble before him, all the earth!

Say among the nations, "The Lord reigns!
Yes, the world is established; it shall never be moved;
he will judge the peoples with equity."

Let the heavens be glad, and let the earth rejoice;
let the sea roar, and all that fills it;
let the field exult, and everything in it!
Then shall all the trees of the forest sing for joy
before the Lord, for he comes,
for he comes to judge the earth.
He will judge the world in righteousness,
and the peoples in his faithfulness. (ESV)


Hymn No. 53+
Praise to the Lord, the Almighty
Sheet Music
Praise to the Lord,
the Almighty, the King of creation!
O my soul, praise him,
for he is thy health and salvation!
All ye who hear,
now to his temple draw near,
join me in glad adoration.

Praise to the Lord,
who o'er all things
so wondrously reigneth,
Shelters thee under his wings,
yea, so gently sustaineth!
Hast thou not seen
how thy desires e'er have been
granted in what he ordaineth?

Praise to the Lord,
who doth prosper thy work
and defend thee!
Surely his goodness and mercy
here daily attend thee;
Ponder anew what the Almighty will do,
if with his love he befriend thee.

Praise to the Lord,
who with marvelous wisdom
hath made thee,
Decked thee with health,
and with loving hand
guided and stayed thee.
How oft in grief
hath not he brought thee relief,
spreading his wings to o'ershade thee!

Praise to the Lord!
O let all that is in me adore him!
All that hath life and breath,
come now with praises before him!
Let the amen
sound from his people again;
gladly fore'er we adore him.
Text: Based on Psalm 103, Joachim Neander (1680)
tr. Catherine Winkworth (1863), alt. (1990)
Music: Stralsund Gesangbuch (1665)
arr. in Praxis Pietatis Melica (1668)
Public Domain.


Invocation+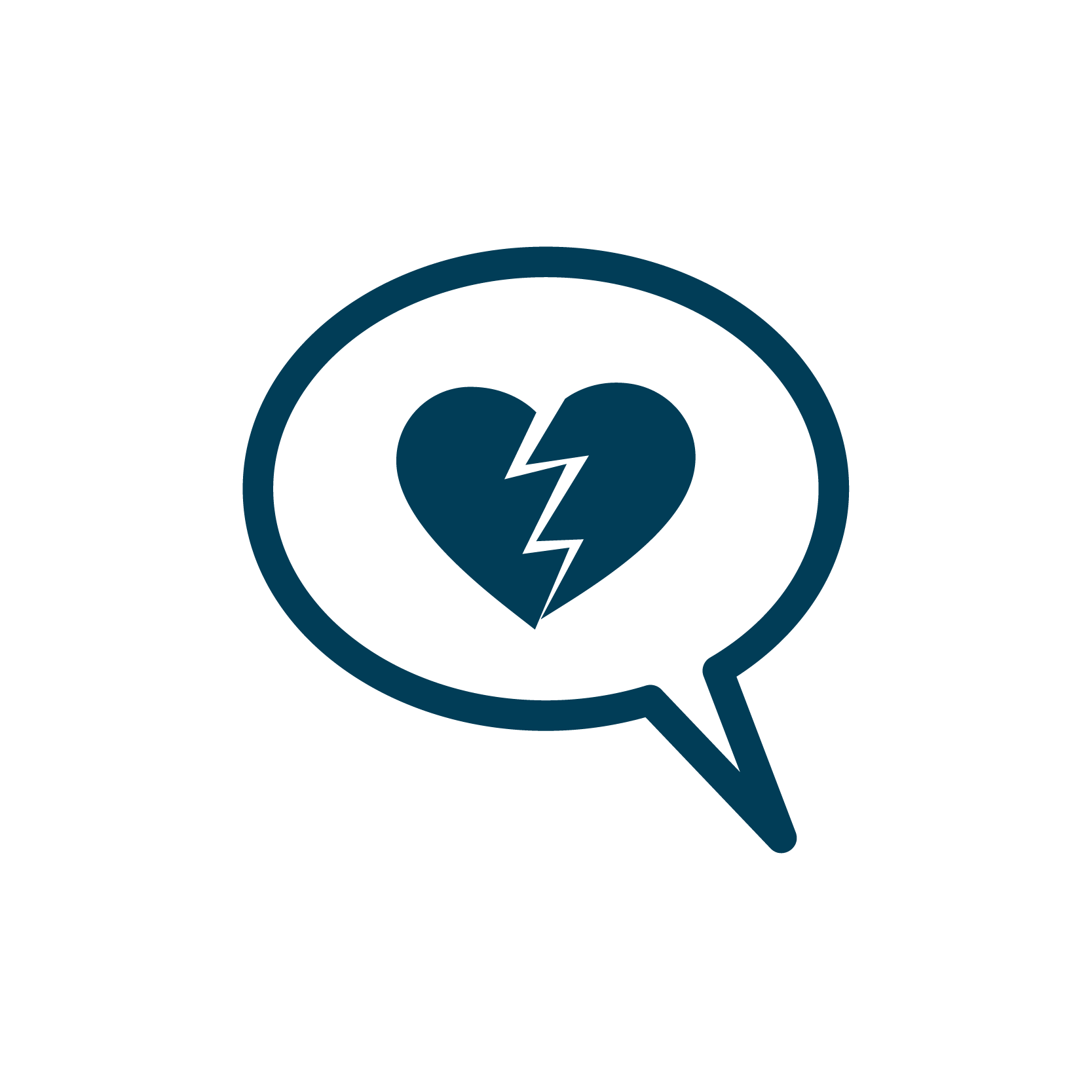 Coming Clean
Call to Confession
Galatians 5:19–23


Confession of Sin
Father, we confess that we often live according to the flesh. We rely on what strength this world has to offer—things like money, power, status, intimidation, manipulation, threats, temptations, empty promises. We delight in the pleasures this world has to offer—the gifts, rather than the giver. We evaluate according to the flesh, according to human standards—human standards of beauty, strength, wisdom, wealth, fame. We serve our flesh, catering to our every impulse and desire. Father, we act as if this world is all there is. We act as if there is no you—no Father to serve, no righteousness of Jesus to trust in, no power of the Spirit to rely on, no God to satisfy the deep longings of our soul. Forgive us, Father, for living in unbelief; for trying to be you rather than to worship you; for thinking the world can be for us what only you can be. We thank you for Jesus who is God, but died for our blasphemy; who, though being divine, came in the likeness of sinful flesh, in order to put human rebelliousness to death once and for all. Teach us by your Spirit to live in humble dependence upon you moment by moment and to pursue you in His power. In Jesus' name we pray. Amen.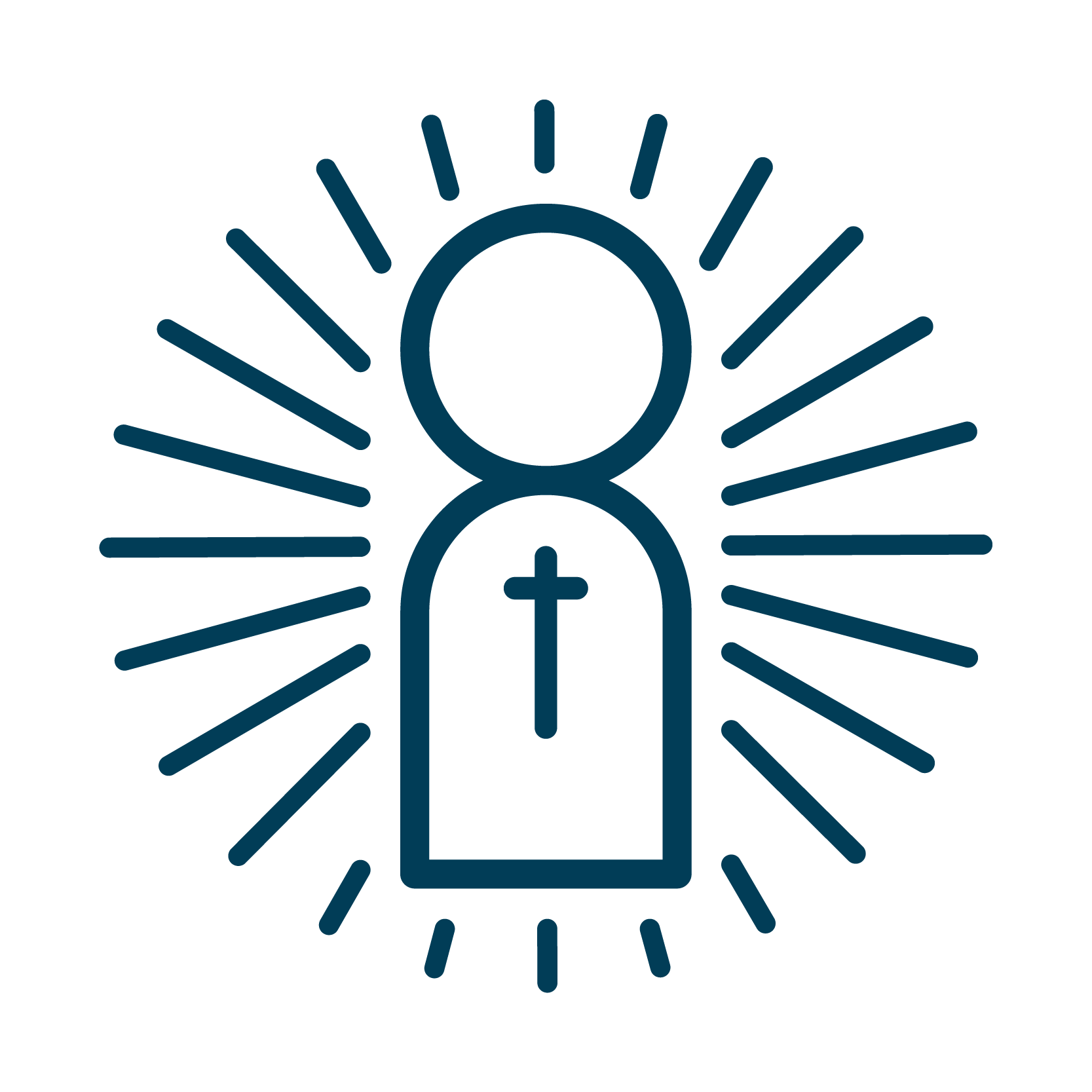 Made New
Assurance of Grace
Romans 8:1–4


Hymn No. 500
Rock of Ages, Cleft for Me
Rock of Ages, cleft for me
let me hide myself in thee;
let the water and the blood,
from thy riven side which flowed,
be of sin the double cure,
cleanse me from its guilt and pow'r.

Not the labors of my hands
can fulfil thy law's demands;
could my zeal no respite know,
could my tears forever flow,
all for sin could not atone;
thou must save, and thou alone.

Nothing in my hand I bring,
simply to thy cross I cling;
naked, come to thee for dress;
helpless, look to thee for grace;
foul, I to the Fountain fly;
wash me, Savior, or I die.

While I draw this fleeting breath,
when mine eyelids close in death,
when I soar to worlds unknown,
see thee on thy judgment throne,
Rock of Ages, cleft for me,
let me hide myself in thee.
Text: Augustus Toplady (1776)
alt. Thomas Cotterill (1815)
Music: James Ward (1984)
Music copyright © 1985 Music Anno Domini.
All rights reserved. Used by permission.


Confession of Faith+
Apostles' Creed
I believe in God the Father Almighty,
Maker of heaven and earth.

I believe in Jesus Christ,
his only Son, our Lord,
who was conceived by the Holy Spirit,
and born of the virgin Mary.
He suffered under Pontius Pilate,
was crucified, died, and was buried;
he descended into hell.
The third day he rose again from the dead.
He ascended into heaven
and is seated at the right hand of God the Father Almighty.
From there he will come to judge the living and the dead.

I believe in the Holy Spirit,
the holy catholic church,
the communion of saints,
the forgiveness of sins,
the resurrection of the body,
and the life everlasting. Amen.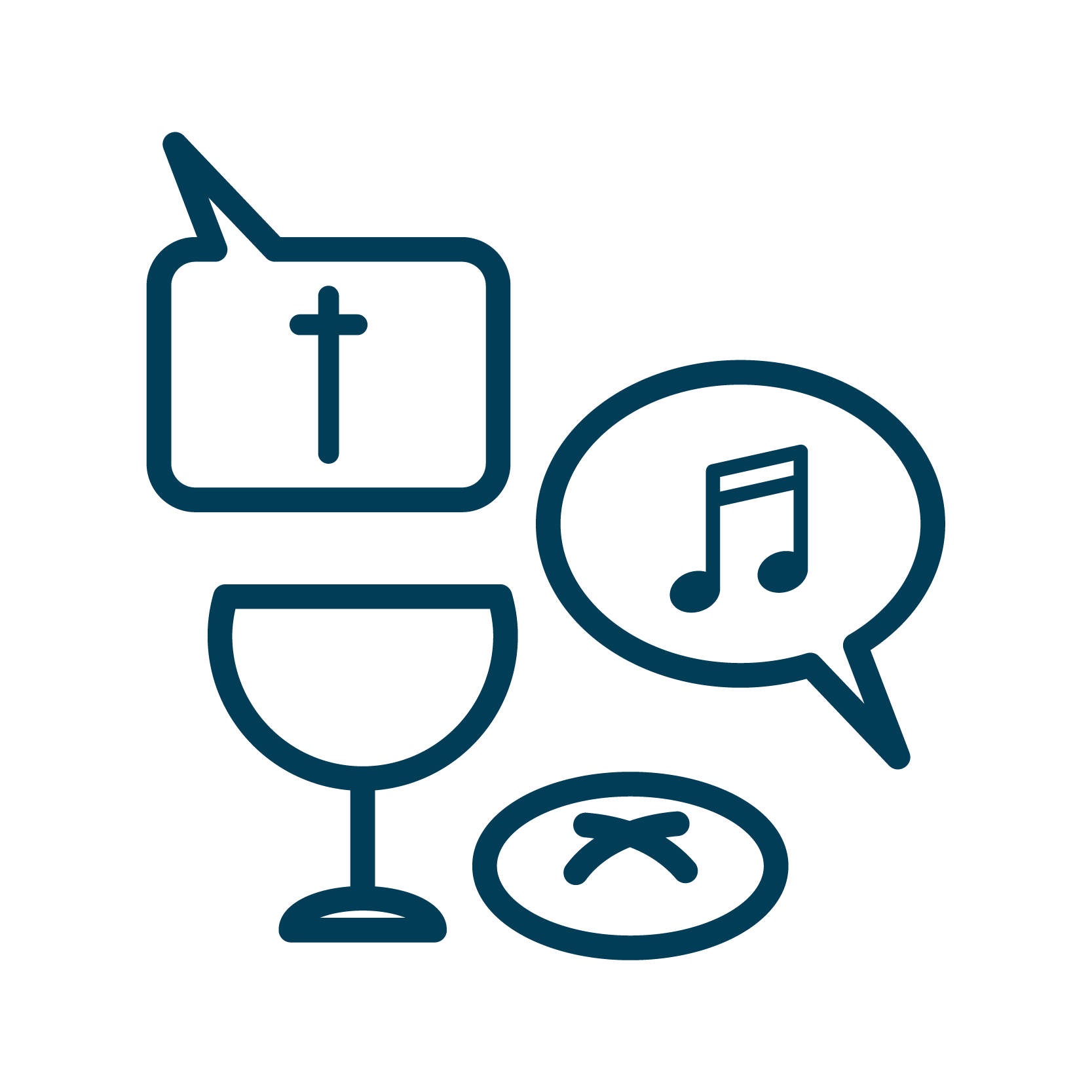 Drawn Near
Scripture Reading
1 Corinthians 12


Prayer for the Church


Hymn+
The Church's One Foundation
Sheet Music
The church's one foundation
is Jesus Christ, her Lord;
she is his new creation
by water and the Word:
from heav'n he came and sought her
to be his holy bride;
with his own blood he bought her,
and for her life he died.

Elect from ev'ry nation,
yet one o'er all the earth,
her charter of salvation
one Lord, one faith, one birth;
one holy name she blesses,
partakes one holy food,
and to one hope she presses,
with ev'ry grace endued.

Though with a scornful wonder
men see her sore oppressed,
by schisms rent asunder,
by heresies distressed,
yet saints their watch are keeping,
their cry goes up, "How long?"
and soon the night of weeping
shall be the morn of song.

The church shall never perish!
Her dear Lord to defend,
to guide, sustain, and cherish,
is with her to the end;
though there be those that hate her,
and false sons in her pale,
against or foe or traitor
she ever shall prevail.

'Mid toil and tribulation,
and tumult of her war,
she waits the consummation
of peace forevermore;
till with the vision glorious
her longing eyes are blest,
and the great church victorious
shall be the church at rest.

Yet she on earth hath union
with God the Three in One,
and mystic sweet communion
with those whose rest is won:
o happy ones and holy!
Lord, give us grace that we,
like them, the meek and lowly,
on high may dwell with thee.
Scripture Reading
Ephesians 4:4–14


Sermon
The Gift of a Minister


Hymn+
Jesus, I My Cross Have Taken
Sheet Music
Jesus, I my cross have taken,
all to leave and follow Thee.
Naked, poor, despised, forsaken,
Thou from hence my all shalt be.
Perish every fond ambition,
all I've sought or hoped or known.
Yet how rich is my condition!
God and heav'n are still my own.

Let the world despise and leave me;
they have left my Savior, too.
Human hearts and looks deceive me;
Thou art not, like them, untrue.
O while Thou dost smile upon me,
God of wisdom, love, and might,
foes may hate and friends disown me;
show Thy face and all is bright.

Man may trouble and distress me,
'twill but drive me to Thy breast.
Life with trials hard may press me;
Heav'n will bring me sweeter rest.
Oh, 'tis not in grief to harm me
while Thy love is left to me;
oh, 'twere not in joy to charm me,
were that joy unmixed with Thee.

Go, then, earthly fame and treasure;
come disaster, scorn, and pain.
In Thy service, pain is pleasure;
with Thy favor, loss is gain.
I have called Thee Abba, Father;
I have stayed my heart on Thee.
Storms may howl, and clouds may gather;
all must work for good to me.

Soul, then know thy full salvation;
rise o'er sin and fear and care,
joy to find in every station,
something still to do or bear.
Think what Spirit dwells within thee;
think what Father's smiles are thine.
Think that Jesus died to win thee;
child of heav'n, canst thou repine?

Haste thee on from grace to glory,
armed by faith, and winged by prayer.
Heav'n's eternal days before thee,
God's own hand shall guide thee there.
Soon shall close thy earthly mission,
soon shall pass thy pilgrim days.
Hope shall change to glad fruition,
faith to sight, and prayer to praise.
Text: Henry Lyte · Music: Bill Moore
Copyright © 2001 Bill Moore Music.
Used by permission. All rights reserved.
Offering
Give Online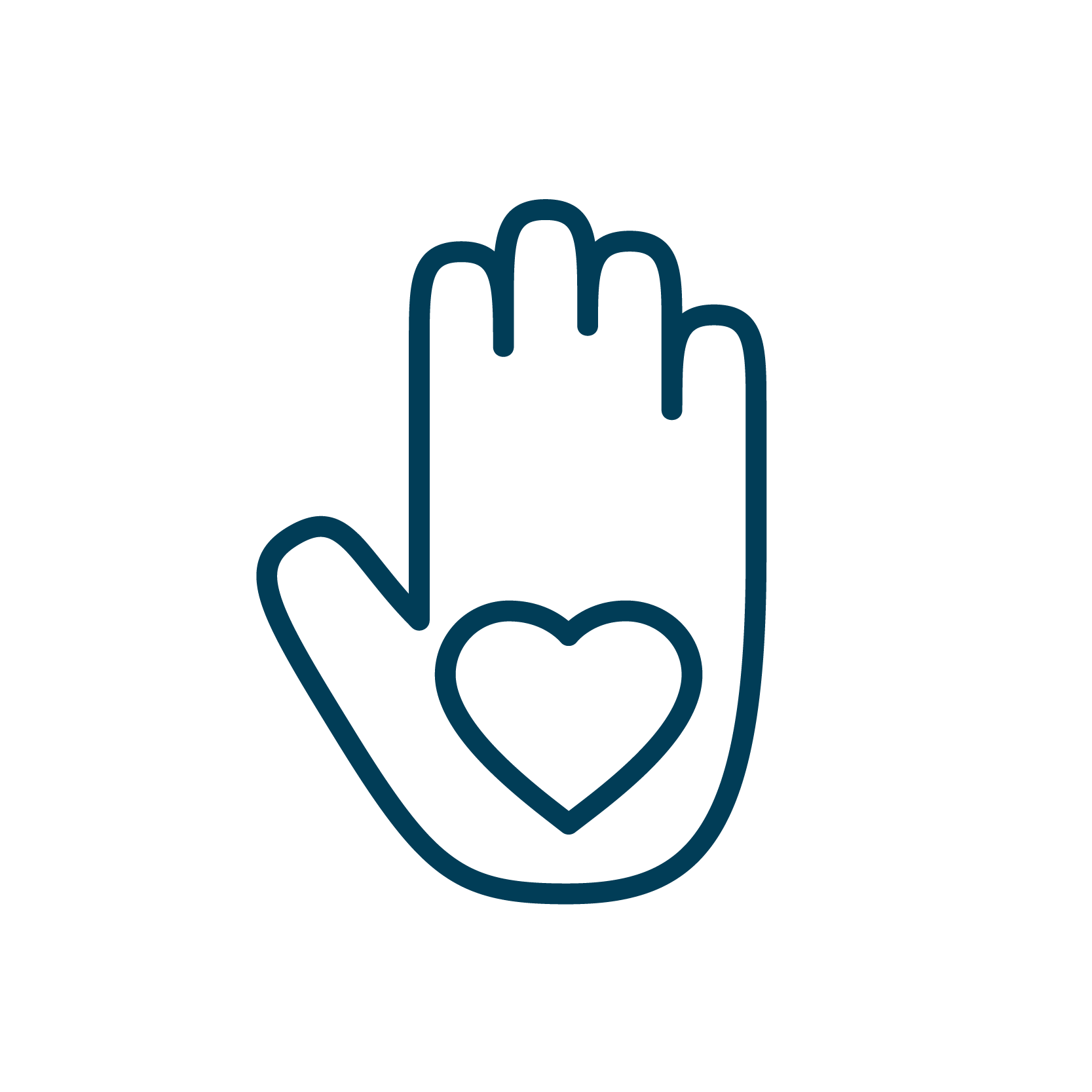 Sent Out
Ordination of Ethan Brown
• Questions for Ordination and Installation · David Thies
• Questions to the Presbytery · Greg Grindinger
• Prayer with the Laying on of Hands · Brad Lucht
• Right Hand of Fellowship from the Presbytery
• Pronouncement of Ordination and Installation · Brad Lucht
• Charge to Ethan Brown and the Presbytery of Northern Illinois · Crawford Stevener
• Prayer · Sam Dunlap
Doxology+
Sheet Music
Praise God from whom all blessings flow;
Praise him, all creatures here below;
Praise him above, ye heav'nly host:
Praise Father, Son, and Holy Ghost. Amen.
Text: Thomas Ken (1709)
Music: Louis Bourgeois' Genevan Psalter (1551)
Trinity Hymnal No. 731 · Public Domain.




Commission & Benediction+


Announcements
Connect Card