Invited In
Call to Worship+
Hebrews 3:1–2; Colossians 1:15–20
+Please stand as you are able.
Nursery Information
Leader: Therefore, holy brothers, you who share in a heavenly calling, consider Jesus, the apostle and high priest of our confession, who was faithful to him who appointed him, just as Moses also was faithful in all God's house.

He is the image of the invisible God,
All: the firstborn of all creation.
For by him all things were created,
in heaven and on earth, visible and invisible,
whether thrones or dominions or rulers or authorities—
all things were created through him and for him.

And he is before all things,
and in him all things hold together.
And he is the head of the body, the church.
He is the beginning, the firstborn from the dead,
that in everything he might be preeminent.
For in him all the fullness of God was pleased to dwell,
and through him to reconcile to himself all things, whether on earth or in heaven,
making peace by the blood of his cross. (ESV)


Hymn No 455+
And Can It Be That I Should Gain
Sheet Music
And can it be that I should gain
an int'rest in the Savior's blood?
Died he for me, who caused his pain?
For me, who him to death pursued?
Amazing love! How can it be
that thou, my God, shouldst die for me?
Amazing love! How can it be
that thou, my God, shouldst die for me?

'Tis myst'ry all! Th'Immortal dies:
who can explore his strange design?
In vain the firstborn seraph tries
to sound the depths of love divine.
'Tis mercy all! Let earth adore,
let angel minds inquire no more.
Amazing love! How can it be
that thou, my God, shouldst die for me?

He left his Father's throne above
(so free, so infinite his grace!),
humbled himself (so great his love!)
and bled for all his chosen race!
'Tis mercy all, immense and free;
for, O my God, it found out me!
Amazing love! How can it be
that thou, my God, shouldst die for me?

Long my imprisoned spirit lay
fast bound in sin and nature's night;
thine eye diffused a quick'ning ray;
I woke, the dungeon flamed with light;
my chains fell off, my heart was free;
I rose, went forth, and followed thee.
Amazing love! How can it be
that thou, my God, shouldst die for me?

No condemnation now I dread;
Jesus, and all in him, is mine!
Alive in him, my living Head,
and clothed in righteousness divine,
bold I approach th'eternal throne,
and claim the crown, through Christ, my own.
Amazing love! How can it be
that thou, my God, shouldst die for me?
Invocation+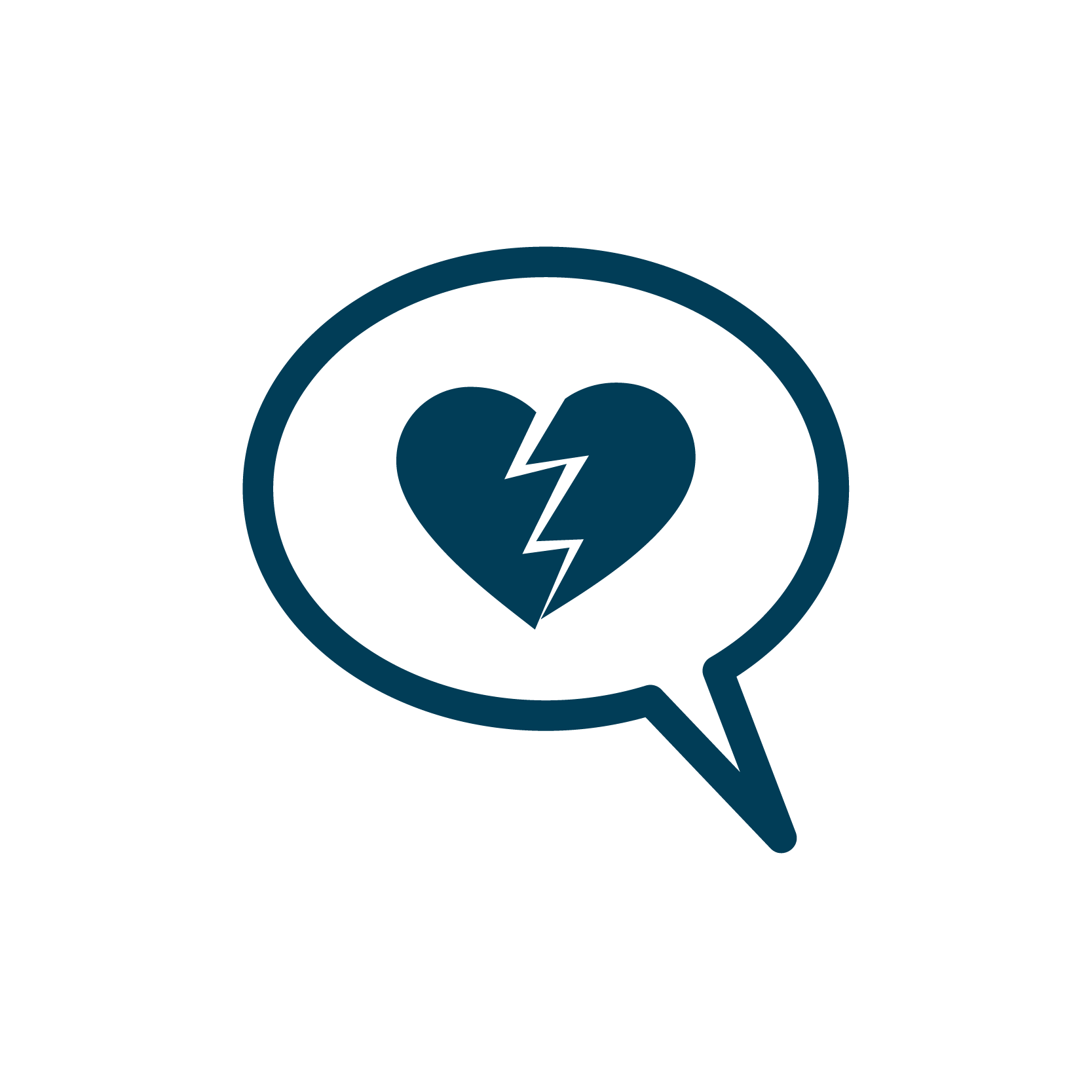 Coming Clean
Call to Confession
Romans 1:22–25


Confession of Sin
Father, your glory is unimaginable, incomprehensible, deep, wide, rich. All that you are, all that you have done, shines with your greatness. Above everything else, your glory is seen in the cross and the resurrection. Your justice is seen in the cross, that you do not overlook sin, but, compelled by your own character, you must punish it. Your mercy and grace are seen in the cross. There you laid our sins not on us but on your Son, as a sacrifice for our sins. Jesus, thank you that you would suffer for us, willingly, humbly, as a servant. Your power, O God, is seen in the resurrection, where death is conquered, righteousness wins, and grave-defeating life reigns. Father, forgive us for marveling at the things of this life, this creation, this age, rather than at your mercy, your Son, and your gospel. Forgive us for being so caught up with the desires of our eyes, and the desires of our flesh, and the boast of our life, that we forget to put our eyes on Jesus. Fill us with your Spirit that we would have eyes to see Jesus in all his glory, and, walking in your Spirit, we would boast in him. It is in Jesus' name that we pray. Amen.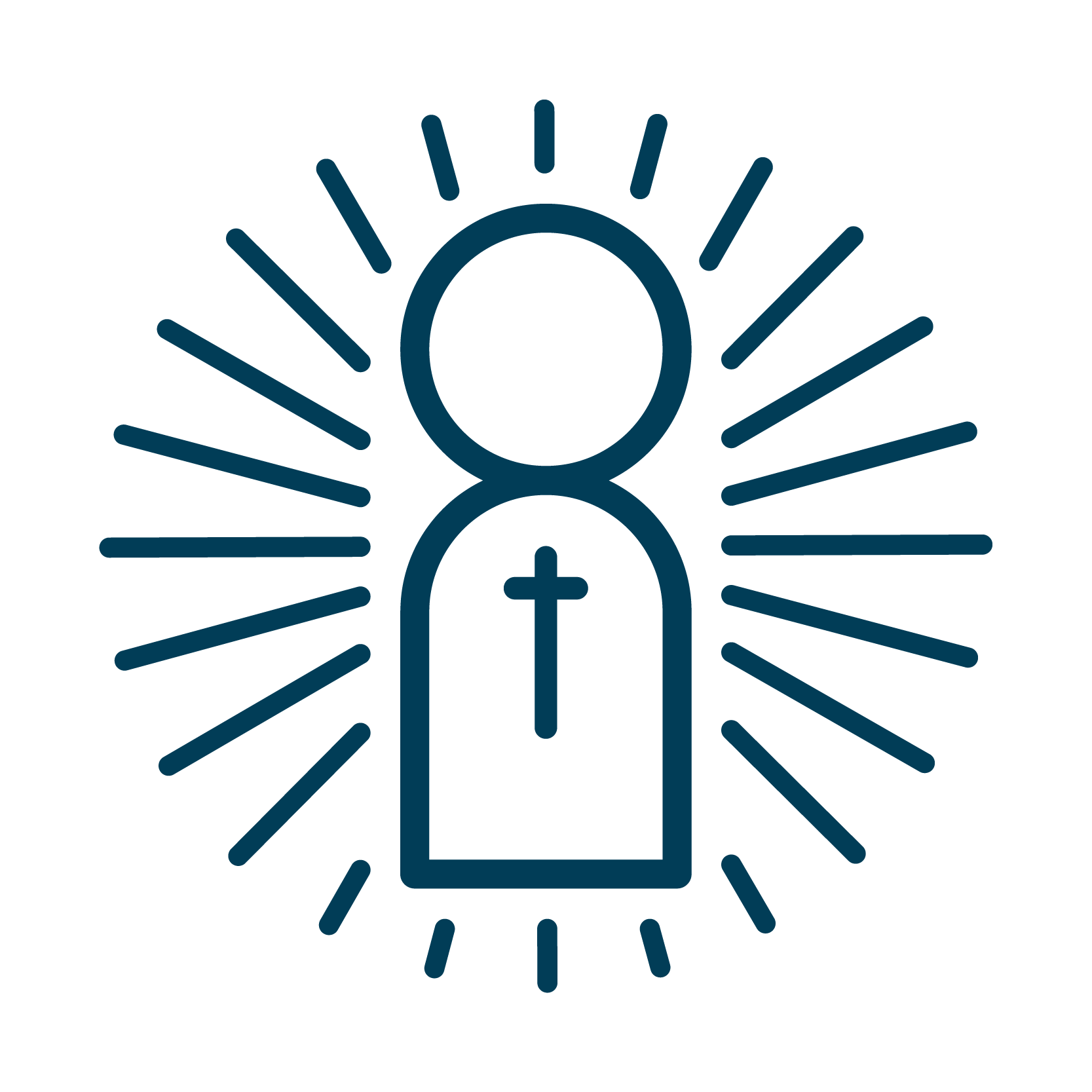 Made New
Assurance of Grace
2 Corinthians 4:5–6


Baptism


Hymn
All I Have Is Christ
Sheet Music
I once was lost in darkest night
yet thought I knew the way;
the sin that promised joy and life
had led me to the grave.
I had no hope that You would own
a rebel to Your will,
and if You had not loved me first
I would refuse You still.

But as I ran my hell-bound race,
indifferent to the cost,
You looked upon my helpless state
and led me to the cross;
and I beheld God's love displayed—
You suffered in my place,
You bore the wrath reserved for me,
now all I know is grace!

Hallelujah! All I have is Christ!
Hallelujah! Jesus is my life!
Hallelujah! All I have is Christ!
Hallelujah! Jesus is my life!

Now, Lord, I would be Yours alone
and live so all might see
the strength to follow Your commands
could never come from me.
O Father, use my ransomed life
in any way You choose;
and let my song forever be
my only boast is You.

Hallelujah! All I have is Christ!
Hallelujah! Jesus is my life!
Hallelujah! All I have is Christ!
Hallelujah! Jesus is my life!
Text and Music: Jordan Kauflin
Copyright © 2008 Sovereign Grace Praise (BMI)
All rights reserved.
Confession of Faith+
Nicene Creed
We believe in God, the Father Almighty,
Maker of heaven and earth,
of all things visible and invisible.

And in one Lord Jesus Christ, the only-begotten Son of God,
begotten of his Father before all worlds,
God of God, Light of Light,
very God of very God,
begotten, not made, being of one substance with the Father;
by whom all things were made;
who for us and for our salvation
came down from heaven,
and was incarnate by the Holy Spirit of the virgin Mary,
and was made man;
and was crucified also for us under Pontius Pilate;
he suffered and was buried;
and the third day he rose again according to the Scriptures,
and ascended into heaven, and is seated at the right hand of the Father;
and he shall come again, with glory,
to judge both the living and the dead;
whose kingdom shall have no end.

And we believe in the Holy Spirit, the Lord and Giver of life,
who proceeds from the Father and the Son;
who with the Father and the Son together is worshiped and glorified;
who spoke by the prophets;
and we believe in one holy catholic and apostolic church;
we acknowledge one baptism for the remission of sins;
and we look for the resurrection of the dead,
and the life of the world to come. Amen.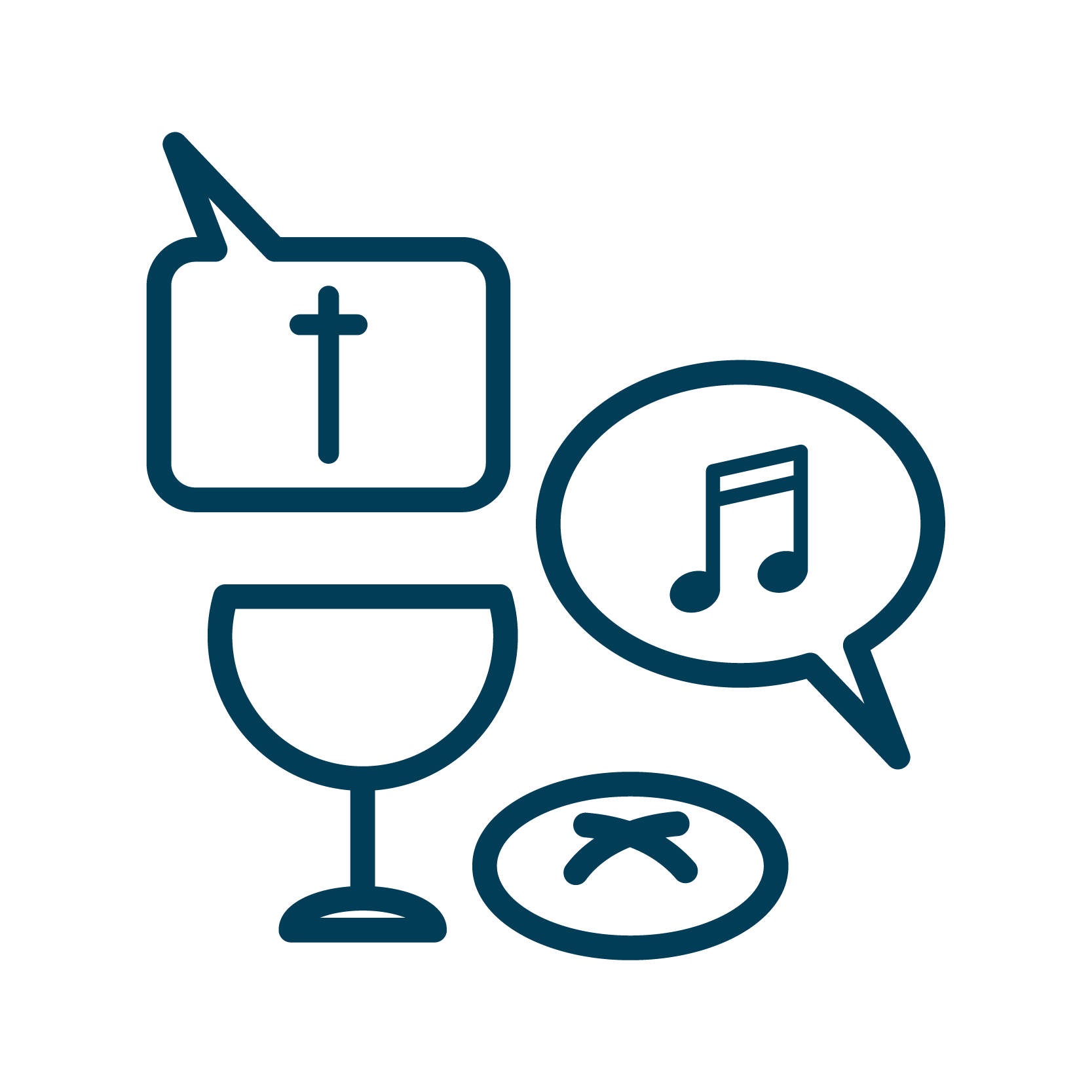 Drawn Near
Scripture Reading
1 John 1:1–4; John 1:1–8; 6:35–40


Prayer for the Church


Hymn+
God, in the Gospel of His Son
Parents may escort children ages 0–4 to the nursery at this time.
God, in the gospel of his Son,
Makes his eternal counsels known;
where love in all its glory shines,
and truth is drawn in fairest lines.

Here sinners of a humble frame
may taste his grace, and learn his name;
may read, in characters of blood,
the wisdom, pow'r, and grace of God.

The pris'ner here may break his chains;
the weary rest from all his pains;
the captive feel his bondage cease;
the mourner find the way of peace.

Here faith reveals to mortal eyes
a brighter world beyond the skies;
here shines the light which guides our way
from earth to realms of endless day.

O grant us grace, almighty Lord,
to read and mark your holy Word;
its truths with meekness to receive,
and by its holy precepts live.
Text: Benjamin Beddome (1787)
alt. Thomas Cotterill (1819), mod.
Music: Traditional · Public Domain.


Scripture Reading
John 20:30–31; 21:24–25


Sermon
John's Testimony to Jesus

• How We Know
• Who He Is
• What That Means
Hymn+
In Christ Alone
In Christ alone my hope is found;
He is my light, my strength, my song;
this cornerstone, this solid ground,
firm through the fiercest
drought and storm.
What heights of love,
what depths of peace,
when fears are stilled,
when strivings cease!
My comforter, my all in all—
here in the love of Christ I stand.

In Christ alone, Who took on flesh,
fullness of God in helpless babe!
This gift of love and righteousness,
scorned by the ones He came to save.
Till on that cross as Jesus died,
the wrath of God was satisfied;
for ev'ry sin on Him was laid—
here in the death of Christ I live.

There in the ground His body lay,
light of the world by darkness slain;
then bursting forth in glorious day,
up from the grave He rose again!
And as He stands in victory,
sin's curse has lost its grip on me;
for I am His and He is mine—
bought with the precious blood of Christ.

No guilt in life, no fear in death—
this is the pow'r of Christ in me;
from life's first cry to final breath,
Jesus commands my destiny.
No pow'r of hell, no scheme of man,
can ever pluck me from His hand;
till He returns or calls me home—
here in the pow'r of Christ I'll stand.
Text and Music: Keith Getty and Stuart Townend
Copyright © 2001 Thankyou Music.
Used by permission. All rights reserved.
Offering
Give Online


Doxology+
Sheet Music
Praise God from whom all blessings flow;
Praise him, all creatures here below;
Praise him above, ye heav'nly host:
Praise Father, Son, and Holy Ghost. Amen.
Text: Thomas Ken (1709)
Music: Louis Bourgeois' Genevan Psalter (1551)
Trinity Hymnal No. 731 · Public Domain.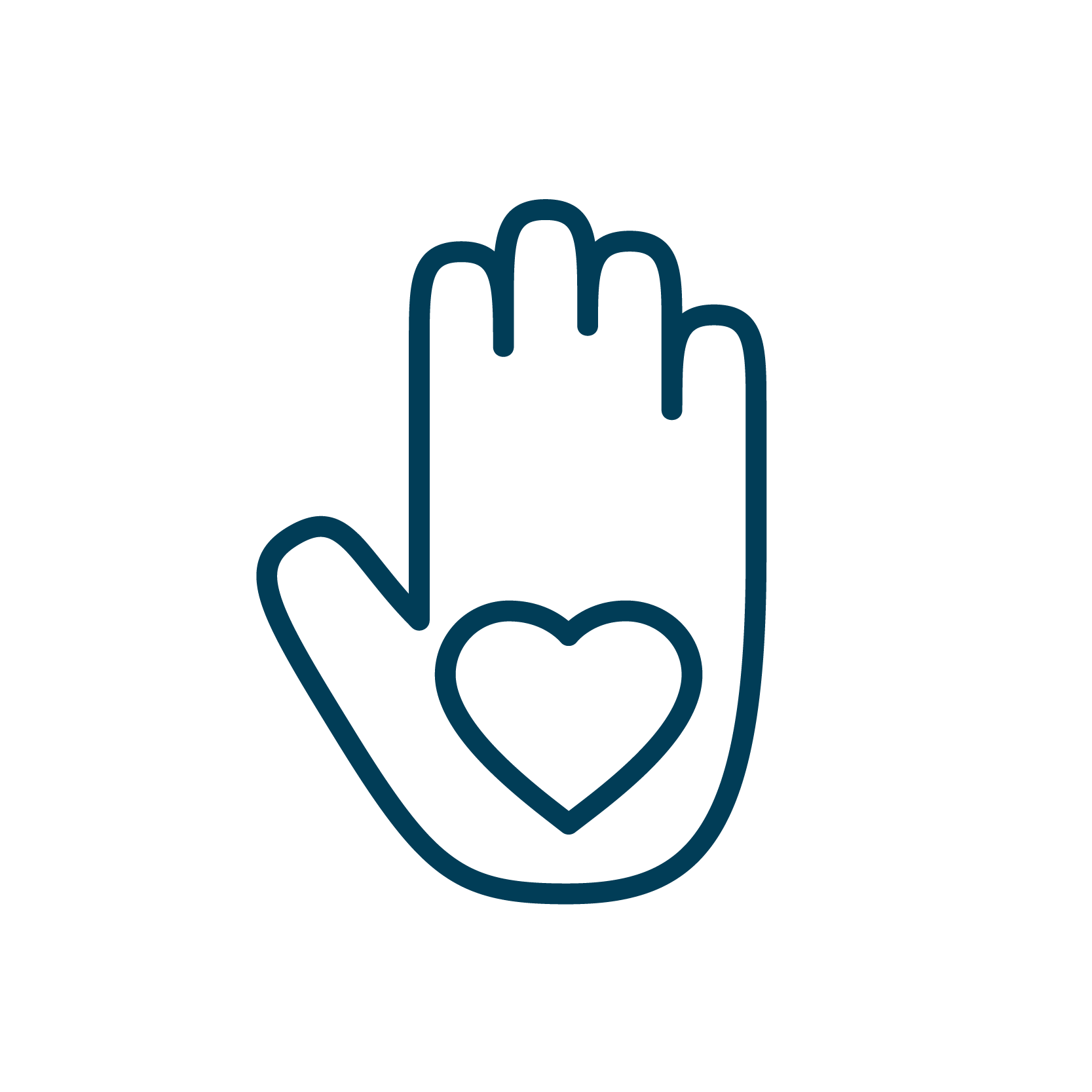 Sent Out
Commission & Benediction+


Announcements
Connect Card
 

Nursery: Children of all ages are welcome throughout the service. For children ages 0–4, a staffed nursery in the hallway west of the sanctuary will be available beginning before the sermon until the end of the service.
Return to Top